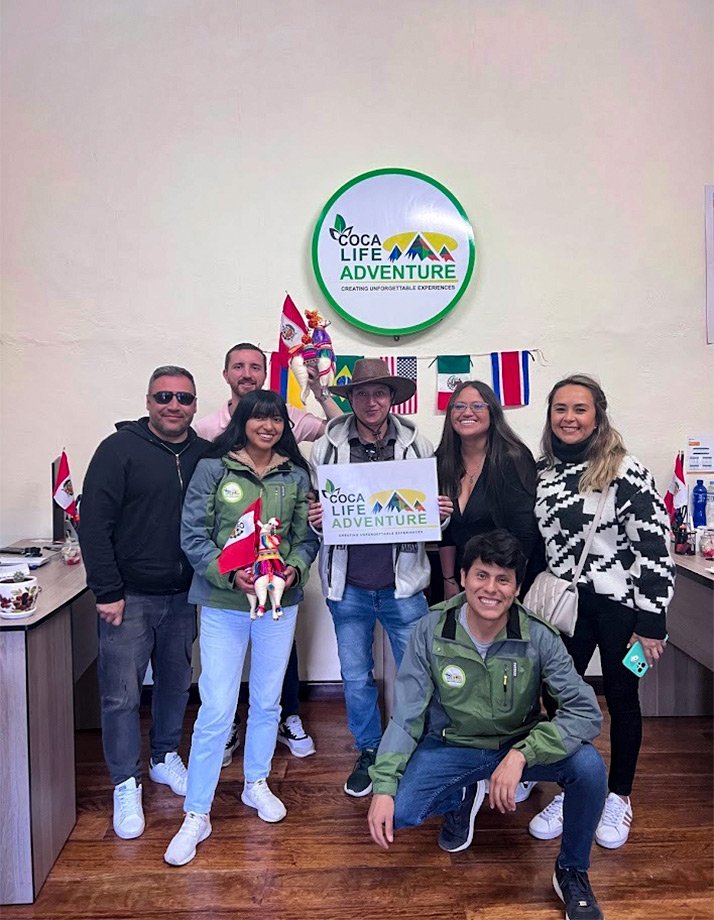 Coca Life Adventure is a travel agency 100% dedicated to creating unique experiences and adventures in Peru. Located in Cusco, our team is passionate about providing quality service and promoting sustainability. In addition, we are committed to a social project, which is called Adopt a plant where we commit to supporting the environment from our Sacred Valley in Cusco.
We have full licenses backed by the Peruvian government and tourism authorities, rigorously complying with all laws, including taxes and labor rights. When you choose to travel with Coca Life Adventure, you can trust that you are in expert hands.
We always strive to ensure that you have an exceptional vacation, an effort recognized by our clients.
Taxs License
Operating License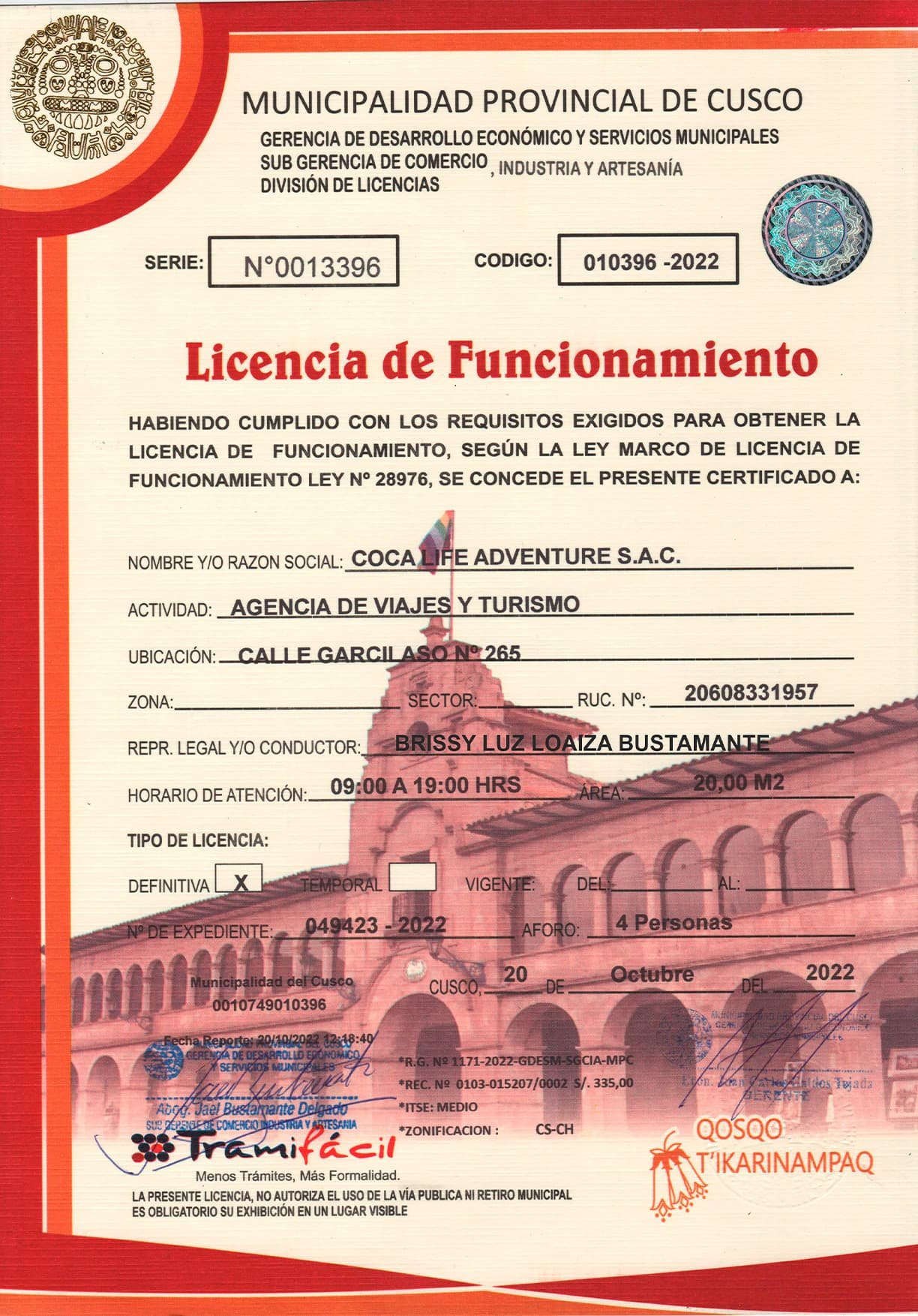 Tourism License